RaMa symbolizes the union of the force and energy of the Sun ( Ra) with the receptive power of the moon ( Ma). The opposite and complementary forces create a completeness of being.
Here you will find sacred jewelry, crystals, energy frequency balancing and products made with love. My mission is that you have the opportunity to connect with your divine being and that you can expand and heal yourself, feeling beautiful and powerful.
Rama is a lifestyle collective that encompasses jewelry, crystals, and all the esoteric and yoga worlds. I want you to have a chance for expansion and healing with all these tools and all that energy and vibration just like I had. I love everything about the process, connect with every artisan, and every person who works behind every product, choosing the materials, especially choosing each crystal, this is a magical practice and I consider it as my therapy! I love everything about the mystical way of life and all the positive vibes they bring into my life. – I found myself happy giving other women the chance to express their skills and heal themselves and I want to share with you the same experience I had through all this universe.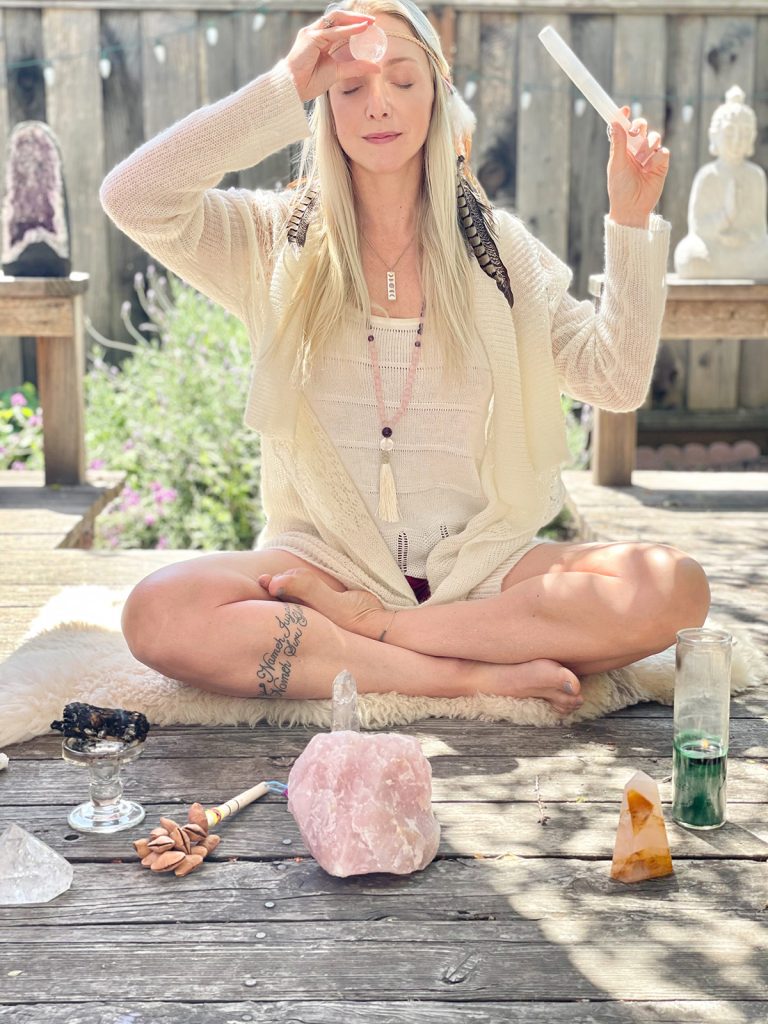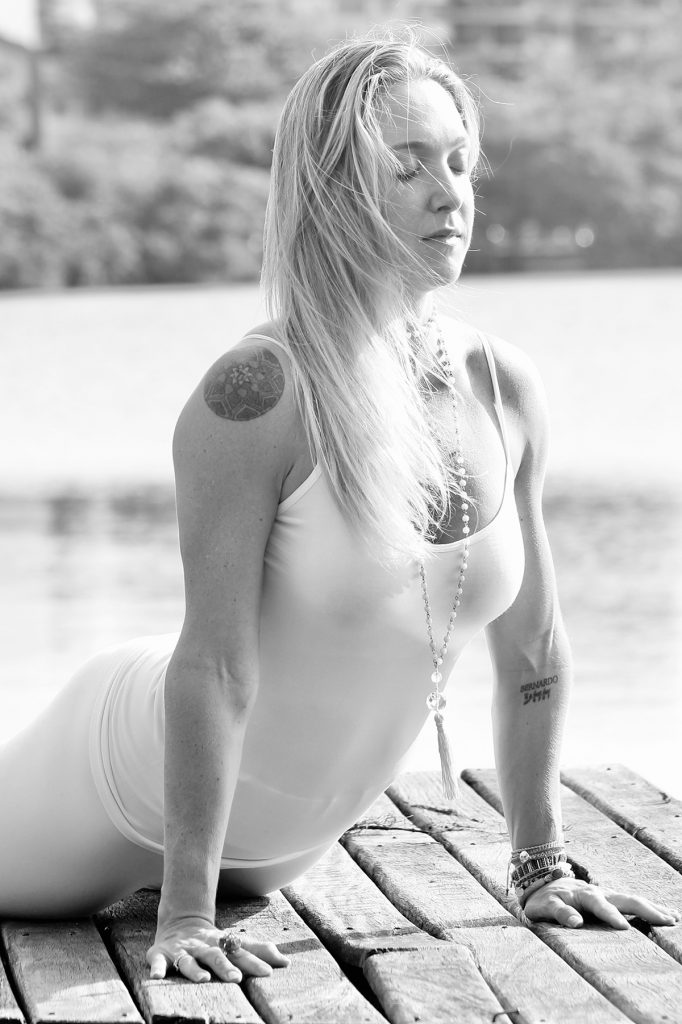 My History
Rama is part of my spiritual name, Daleep Rama Kaur.
Rama symbolize the intuitive and expansive strength together.
My name is Clarice and I am from Brazil. From my earliest memories I was guided by intuition. My connection with nature, the esoteric world and the eastern wisdom, fueled my creativity. My mother gave me this gift and since I was a child I sought connection with my divine being through the Mother Earth, various beliefs and spirituality.
I became a Fashion Designer at 21 years old, which pulled me very early into a world of vanity and ego, recognizing that many times we hide behind masks. I worked for different Brazilian brands until became director of my own brand of accessories and jewelry in Rio de Janeiro, which made me very busy and with no time to think about spirituality. Becoming a mother at 24 years old, changed my life completely. I began to see again my essence I knew as a child. In this phase I discovered the greatest feeling of all that made me connect again with my inner child and expand my heart. That's when I saw myself frustrated on my busy life in Brazil. I realized that I was totally out of my center and far from my purpose.
For a few years I tried to find a balance as a Fashion designer, wife and mother but I always felt that something was not complete. Some years later, I received a spiritual calling and realized that I needed to go in search of that answer and again connect with my intuition. So I made one of the hardest decisions of my life. I got divorced and decided to go in search of my essence truth on a 6 month trip through California. During this trip I gave myself body and soul, to my spiritual being. I started meditating daily and without planning I found myself at a Kundalini Yoga festival.
Wow!
That's where it really started to change. I realized that in the emptiness of my center was the whole universe. Very quickly old hurts were healed, I understood the steps needed to walk my true path; it became clear what I knew as a child, that we all feel as children, my purest and most true being could be accessed through the relationship with my infinite. I realized that to keep that elevated and graceful state, all these elements and tools should be part of my path;Yoga, daily meditation, connection with elements of nature, body movements and serving.
All this energy brought many answers, consciousness and a lot of healing very fast. I understood that I didn't need anyone to be my power, that I was pure divine creative energy as a woman. And at that moment I had a great desire to heal and help other women too.
I understood that my purpose as a Fashion Designer went beyond creating jewelry. I felt a call to use the crystals as sacred jewels and spread this light becoming a healer and being a conduit of these teachings . I became a KRI certified Kundalini Yoga teacher in Espanola New Mexico, and participated in several courses, Yoga and Shamanic retreats, festivals and workshops including Women's camp, Chakra dance, Sat Nam Rasayan and some Cacao Ceremonies in Brazil and here in California. With all this expansion of my being, I began to connect every day more and more with the crystals in my creations and I also became a Crystal therapist and dived deep into a Shamanic journey. I experienced many magical things with Crystals, Kundalini Yoga, and Earth medicine.
My missions is to facilitate experiences for the expansion of consciousness, connection with the elements of Nature and unblocking of the chakras to facilitate the connection with our essence.
My journey as a holistic teacher and therapist has gone through places like Conscious Medicine in Rio de Janeiro, Woman's Camp in New Mexico, Piracanga Holistic Center in Bahia Brasil, and DiniviTree in California.
The RaMa project was born during a Retreat in Brazil, after a meditation where I visualized my desire to help people with my creative strength together. My purpose is to elevate your energy and allow you to heal at these frequencies. I want to share with you the same experience I had through Yoga, Shamanism and Crystals, and that together we can spread this pure inner light of ours bringing love and healing to other people!
Sat Nam! Aho! Namaste!
With love,
Clarice Winicki , Daleep Rama.